Cross browser testing is a critical part of software testing. With so many different types of browsers, devices, and operating systems, software teams must make sure their websites and products function across all of these mediums.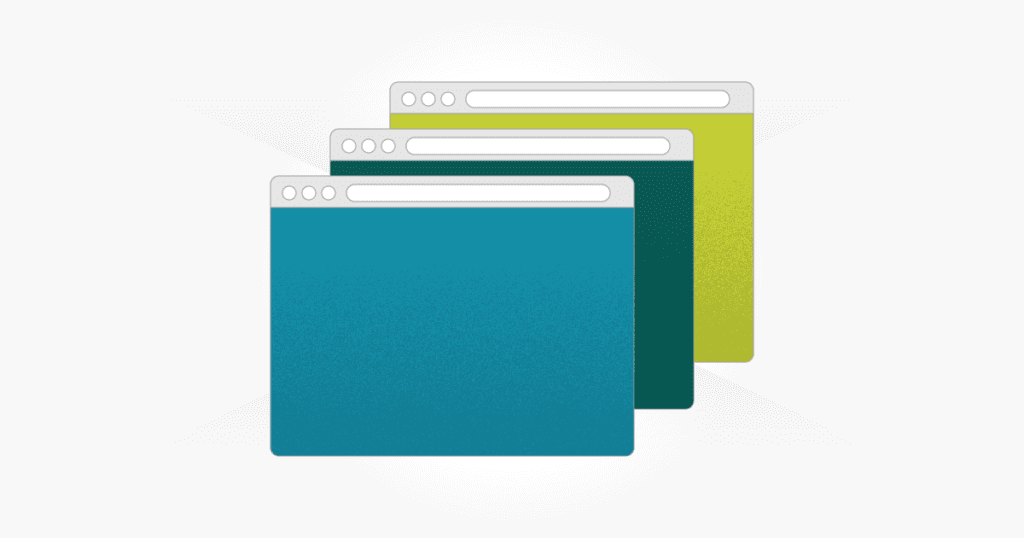 Buying and maintaining every single device, operating system, and browser is nearly impossible and definitely not economically efficient. There are tools to help software teams test websites across these systems. In this blog, we provide a cross browser testing tools list, and we're going to look at some of the most popular cross browser testing tools available today. These browser compatibility tools allow you to test your application across multiple browsers and devices easily.
Important Features of Cross Browser Testing Tools
First, let's talk about some of the key features to look for in a cross browser testing tool.
Real Browser/Device Testing – Testing on real devices (vs. emulators) will give you more accurate, real-life results. A good cross browser testing tool will also allow you to use your application with natural touch-screen device gestures like swipe, tap, zoom, and scroll.
Multi Browser Testing & Device Offerings – There are hundreds of iOS and Android devices available today by a number of manufacturers. Make sure the tool you use offers a wide range of devices.
Tip: Use data from Google Analytics to see which types of devices and browsers your users are visiting your site with; this will help you make a decisions on which devices/browsers you need to test, and which tool to go with.
Browser Screenshots – Most cross browser testing tools will provide screenshots of your website or application on a variety of browsers and devices. The ability to quickly get a view of your website on another browser or device can expedite the testing process. While not always the most accurate approach to testing, it's certainly quicker than manually testing on each device and browser and can be a good place to start.
Ability To Test Locally – A good cross browser testing tool will let you test local builds. Conducting cross browser testing in production is often too late; bugs have already been introduced into the wild; you need to test earlier than that. The ability to test development or staging environments is important so you can find bugs before they're released to users.
Automated Browser Testing – Some cross browser testing tools support automated testing in addition to manual testing. Using Selenium, testers can write scripts to test their application or website and then run these scripts against multiple browsers and mobile device platforms within the tool. Automated cross browser testing coupled with manual testing ensures wide coverage and a thorough testing strategy.
Cross Browser Testing Tools List
Now, let's look at some of the most popular cross browser testing tools available today:
1. Browserstack
Browserstack lets you test with real browsers on real machines. With Browserstack, you can conduct live testing and automated testing on mobile devices and browsers. They support testing development and staging environments and offer over lots of iOS and Android devices to test from. By uploading your application file once, you can test across all of these devices at any time.
Website: browserstack.com
2. Sauce Labs

Sauce Labs is an all-in-one framework for testing your websites and mobile apps across all browsers and devices. They focus a lot on continuous (automated) testing so that you can get feedback on your changes rapidly throughout the development process. Each test is recorded so you can view of video to see exactly what was done. Sauce Labs offers robust reporting tools and visual representations of tests over time. Their API exposes even more granular data so you can create customer reports.
Website: saucelabs.com
3. Browsershots
Browsershots is a free open-source tool that lets web developers and designers do cross browser compatibility testing on their websites by inputting a URL and viewing several side-by-side screenshots. This is a great tool for getting a quick understanding of how your website looks on a lot of different browsers. Testers can scale the screen size down to see how their website responds on mobile devices however you cannot interact directly with the browsers as they are simply reference screenshots.
Website: browsershots.org
4. CrossBrowserTesting
CrossBrowserTesting provides interactive browser compatibility testing on over 1,500 desktop and mobile browsers. Their core features include live testing (manual testing), automated testing, and visual testing (screen shots). This makes a great platform for both developers, QA, and designers to collaborate on testing projects.
Website: crossbrowsertesting.com
5. LambdaTest

LambdaTest offers both the ability to capture both screenshots and perform live cross browser testing. They provide an excellent collection of the latest mobile and desktop browsers to choose from, and they are reasonably priced. If you are after an easy to use tool which has a friendly interface, then LambdaTest will be a good option to consider.
Website: lambdatest.com
6. Browserling

Browserling is a simple tool for testing websites across multiple browsers and device types. When you use Browserling, you're effectively using an embedded browser/device in your existing browser which is running on their own servers and virtual machines. Browserling supports local testing using SSH tunnels.
Website: browserling.com
7. Browsera
Browsera automatically identifies discrepancies in your website layout across browsers, saving you time from manually testing and comparing each browser. It also calls out Javascript errors, which could be the root of many deeper problems within your web page. Browsera crawls all of the links on your site, or you can input a list of URLs which you want to test. There's no need to install anything as Browsera runs everything from their own servers.
Website: browsera.com
8. Testing Bot

TestingBot offers automated testing using their cloud-based Selenium grid with all major browsers. You can also do manual/live testing by getting instant access to any Mac, Linux, Windows and Mobile browser (over 1,100 browsers total). TestingBot, like most of the other tools, allows you to take and compare screenshots across browsers to ensure your designs look consistent across the board.
Website: testingbot.com
9. IE Tab

IE Tab is a great alternative to downloading a dedicated version of Internet Explorer on your machine. With IE Tab, you can run Internet Explorer directly in Chrome, which means you can run legacy web apps like Sharepoint, ActiveX, and more. IE Tab only offers IE testing, so you'll need to leverage another tool for browsers outside of that. This is a great tool to keep in your arsenal in general though.
Website: ietab.com
10. MultiBrowser
MultiBrowser gives you individual standalone browsers, mobile emulators, responsive design screenshots, automated testing, and a built-in video recorder. This all-in-one testing platform is a great solution for getting up and running with effective and accurate cross device, cross browser testing on a single computer.
Website: multibrowser.com
11. BrowseEmAll

BrowseEmAll is another automated and manual cross browser testing tool that lets you record your tests and play them back on all major browsers. You can also point your existing Selenium test suites against their integrated Selenium test grid for automated testing. Additional features include browser compare, where you can test two browsers side by side, and the ability to export your recorded tests into different programming languages.
Website: browseemall.com
12. NetRenderer
NetRenderer is similar to Browsershots in that it simply generates screenshots of your website as it would look in various browsers. It is limited to Internet Explorer browser versions only. The downside of these screenshot-based tools is that they are not interactive at all. But it's a free tool, and sometimes all you need to do is quickly check how your site is looking on a different browser.
Website: netrenderer.com
13. Litmus

Litmus is a little different from other tools listed here, as it is dedicated to testing email designs across various email clients and not really focused on browser testing. We're listing here though, because it's a valuable tool for testers. Litmus allows you to design emails and maintain consistency across devices, and email clients. They give you over 90 popular desktop, webmail, and mobile email clients to preview your emails with.
Website: litmus.com
Finally
Cross browser testing takes a lot of time and effort; thoroughness and wide coverage is key. But it is important and by not doing cross browser testing, you're doing your customers a disservice. These tools can help expedite the process of testing your website and application across many browsers and devices, ensuring a good experience for all users.