Our Wrike test case management integration can help with streamlining your processes and reducing testing time. The integration lets you automate the raising and updating of Tasks whenever a test fails, instead of having to raise defects manually.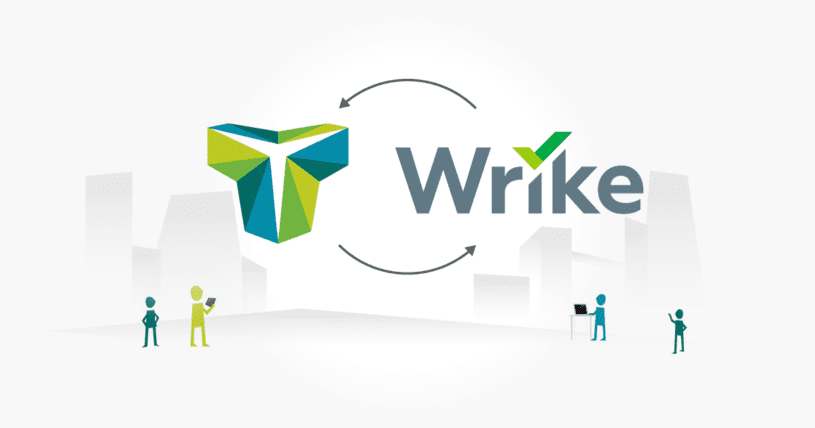 Introduction to Wrike
The tool has the dual focus of team collaboration and project management, making Wrike an ideal integration partner with TestLodge. The San Jose software company supports businesses by helping them refine their workflow to enable them to concentrate on performing their core tasks with reduced mental and desktop clutter.
Features of our Wrike Test Case Management Integration
Using TestLodge with our Wrike test case management integration can help your software testing in several ways. Each time a test fails, and a task needs to be raised, TestLodge will automatically create a ticket. This saves effort and can support productivity because there's no need to waste time moving between tools or having to raise a ticket manually. But if you already have a related task in Wrike, enter the task ID into TestLodge, and the existing task will be updated automatically.
If you want to check or validate a defect after it has been logged in Wrike, you can pull the status back into TestLodge. You can then re-check the appropriate tests, verify any fixes, and update the Wrike task status directly from TestLodge.
Some benefits to integrating with Wrike
Wrike is committed to enhancing workflow efficiency, and TestLodge offers an uncluttered testing experience. By integrating TestLodge and Wrike, testers can benefit from the combined power of both tools, to enable a smoother testing experience with reduced workflow friction. To support testing further, Wrike offers a selection of IT workflow project management templates, including one specifically for Agile Teamwork. This template can be used to structure the backlog, plan sprints, and monitor progress. The Agile Teamwork template also includes an option for scheduling daily scrum meetings.
How to set up our Test Management Integration with Wrike
While viewing the TestLodge Home screen, press 'Issue trackers.'
Select Wrike as your integration tool, then follow the onscreen instructions.
Edit a TestLodge project then pick the Wrike project where the tasks will be created.
Ready to Go!
You are now set up and ready to start using TestLodge and our Wrike test case management integration.
If you are not already using TestLodge, why head over to give it a try at TestLodge.com where you can sign up for a 30-day free trial. No Credit Card required.